More than a hotel, this is a big cozy house. Located in the ancient Baldelli Palace, it has been restored with appropriate regard for the original architectural features.
The specialist press and guidebooks consider this hotel a true "Concentration of Cortona's history" and the Italian Ministry of Art listed it as a "National Monument".
RAISING COMFORT TO THE HIGHEST LEVEL
Welcome to Hotel San Michele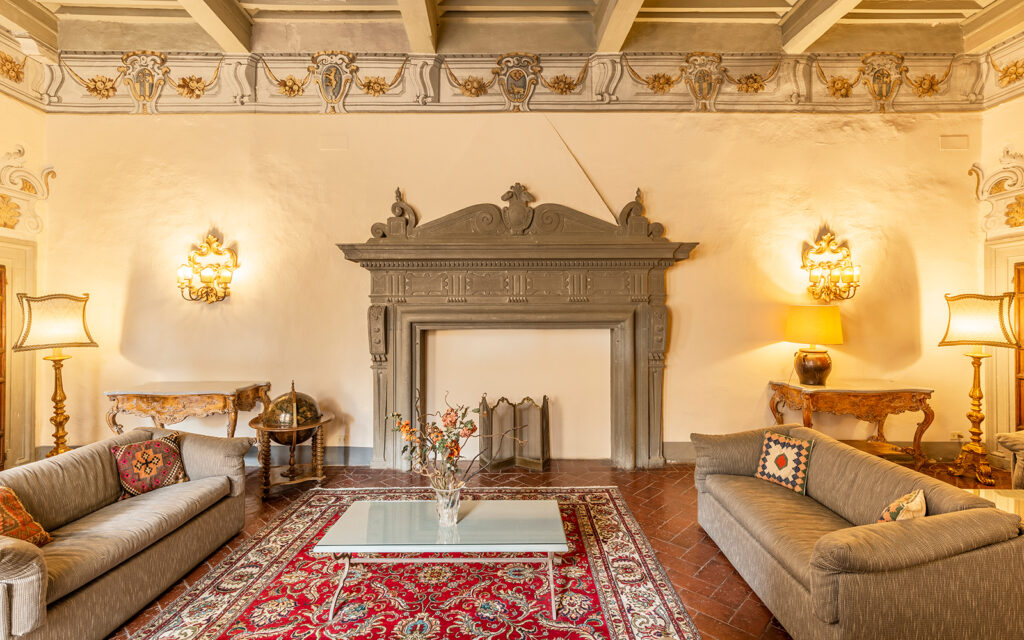 At Hotel San Michele, you will soon forget the chaos of urban traffic and will spend your holiday immersed in the life of Cortona, where people still go around on foot and time seems to stand still.
A secluded corner of the hotel hides a mural painting dating back to the 15th century and representing the Virgin and Childsitting on the throne, with four saints standing and some more on their knees.The painting is attributed to a painter from Cortona belonging to the circle of Bicci di Lorenzo. However, some critical readings mention elements that recall Masaccio's art, who lived in the first half of the 15th century as well.
In this sacred representation, the first saint on the Virgin's left is Saint Michael the Archangel, ancient protector of Cortona, before Saint Mark was proclaimed patron, on 25 April 1261, when Cortona's Ghibellines, removed two years before by the Guelph faction, came back to the town.